Instant Deliver
PayPal Plus for WooCommerce
| | |
| --- | --- |
| Name : | PayPal Plus for WooCommerce |
| Version : | 1.2.16 |
| Type : | WordPress |
| Brand : | Angelleye |
| Sales/Demo : | https://www.angelleye.com/product/woocommerce-paypal-plus-plugin/ |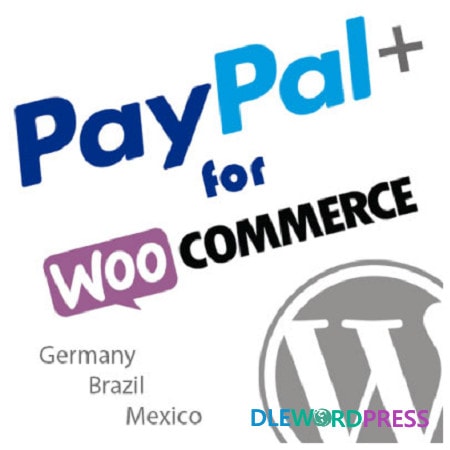 What is PayPal Plus ?
PayPal Plus a solution that offers PayPal, credit card, direct debit (ELV) and payment on account as individual payment options during checkout in WooCommerce. The payment methods are provided in an iframe hosted by PayPal. Depending on the payment method chosen by the buyer, they will receive a PayPal login page, a form to enter credit card details, or an invoice on the billing details page.
Feature of PayPal Plus
More payment options
PayPal Plus offers customers the most popular payment methods:
PayPal
Credit card
purchase invoice
More simplicity
Complete solution for online payments.
Single shop integration.
One account for all transactions.
Just one plugin for WooCommerce for all payment options.
More safety
PayPal Plus protects sellers against non-payment.
Plugin Compatibility
Woo Germanized
Woo PDF Invoices and Packing Slips
Pay by invoice in the PDF invoice (if required).
PayPal installment purchase
We have a separate plugin for PayPal Installment Purchase, and with both enabled the Installment Purchase option will be embedded in the PayPal Plus paywall.
PCI compliance
PayPal Plus works by loading a PayPal-hosted iframe into the checkout page on your WooCommerce website. All data entry happens within this hosted iframe, so PayPal has all the security involved with PCI compliance, which takes this headache away from you.
Technical details
PayPal Plus uses PayPal's REST API to provide a PayPal hosted checkout experience directly on your website. This provides the ability for buyers to enter credit card details directly into your website without being redirected to PayPal to process a payment, and it also provides the PayPal option within the same checkout flow for users who choose to pay.
01.How to Download From DLEWP ?
Answer: Just Click To Download via Browser or you can use some Download Manager like IDM, Jdownloader...
02.How to Install Themes/Plugins, Demo & Config?
Answer: All Themes/Plugins Have documentary/tutorials included in.Follow it
03. Can I download the update of the purchased product for free?
Answer: Yes,In order to download the product update you will get free updates.